Project of online medical research journal – Hanoi Medical University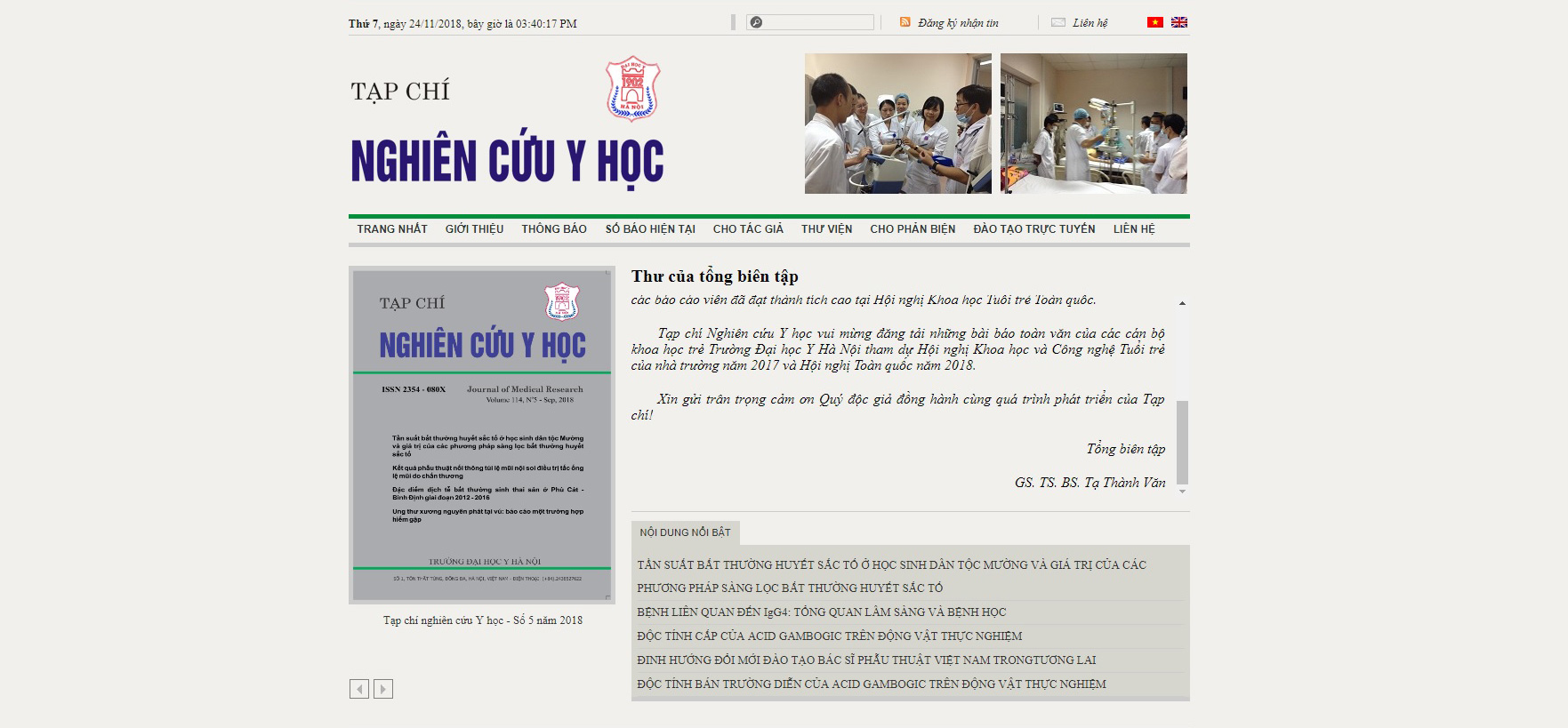 Project name: Online medical research journal
Project link: http://tapchinghiencuuyhoc.vn
Partner unit: Hanoi Medical University
Service type: Consulting information technology solutions, software development outsourcing
Completion year: 2013
Technology used: PHP & MySQL, deployed on Linux server
This project is based on the Open Journal Systems 2.4.2.0 platform, an open source journal publishing and management software developed, supported and provided by the Public Knowledge Project under the GNU General Public License. . At the same time, the system also integrates payment tools of OnePay for transactions
Introducing Open Journal System software (OJS)
OJS software is designed to reduce the time and effort of administrative and administrative tasks related to editing a journal, while improving the record keeping and the performance of editorial processes. . Through a series of innovations, from policy transparency to index improvement, OJS aims to improve the quality of science as well as the magazine's ability to promote.
In the world, many countries have implemented OJS software for the work of scientific journals. The map in the picture providing international distribution of the famous magazines used Open Journal software to manage and / or publish their content as of 2010. OJS journals used are registered. with the PKP website to update these figures.
OJS has the following key characteristics:
– OJS is a magazine and website management and publishing system: The software covers all aspects of online journal publishing, from setting up a magazine website to operating tasks like the process submit author's articles, peer review, edit, publish, archive and index. OJS can also help manage people in organizing a magazine, including monitoring the work of editors, reviewers, authors, informing readers and supporting correspondence.
– OJS has flexibility and variability: An installed version of OJS can support multiple journals. Each magazine has its own URL, interface and features. OJS software allows an Editor to manage all aspects of a magazine and the website, or can assist an international Editorial Board with different responsibilities for each section.
– OJS supports extended access principles: This system not only supports the publication of journals but also reduces the cost of publishing to the extent that it allows you to read "free access" to the content of journals. lice. An example of self-access is a collection of multiple-threaded articles originating from this project provided free access in the Publications section of the University of British Columbia's Public Knowledge Project website.
OJS software was first released in 2002 as a research and development initiative of the Public Knowledge Project of the University of British Columbia, with the support of the Council. Canadian Social and Humanities Research, Max Bell Foundation, Pacific Press Endowment Foundation, and MacArthur Foundation. Currently, the software continues to be developed under the co-sponsorship of the University of British Columbia Public Knowledge Project, the Canadian Publishing Research Center and the Simon Fraser University Library. For more information, see the
Public Knowledge Project website at Simon Fraser University